KEEP YOUR CAR CLEAN, ON THE GO
Never have pet hair, food crumbs, dust or dirt in your car again. Maintain a clean and sharp interior with the help of our 8000PA Cordless Car Vacuum Cleaner.
Ideal for quick cleaning jobs and hoovering harder to access places such as your car or stairs, this mini car vacuum is cordless in design and features a rechargeable battery that lasts up to 30 minutes from a full charge.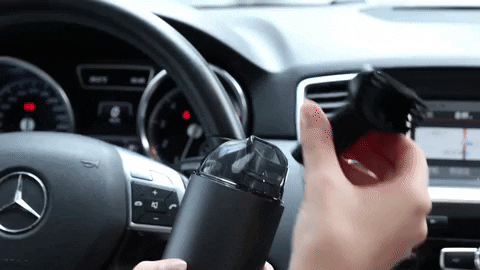 COMPLETE WITH ALTERNATING NOZZLES
With 8000PA suction power, this cordless car vacuum features a linear air track to suck up dust and debris efficiently. Lightweight and compact, the ergonomic design makes it comfortable to hold for prolonged amounts of time. It comes complete with a range of nozzles to ensure every area of your vehicle is clean.
 Lightweight and Powerful – This handheld vacuum can be used to clean hard-to-reach places, it's carefully developed for ease of use and is incredibly lightweight and compact.
 Multifunctional – Available in three colors, this portable car vacuum is versatile and multifunctional, use it to clean your laptop, car, desk, home and office.
 Cordless and Rechargeable – Fully charged in 3.5 hours, this car vacuum cleaner features two built-in 2000 mAh batteries that guaranteed longevity. Utilising fast charging technology for 30 minutes of continuous working time, so you can thoroughly clean your house, office and car.
 Range of Attachments – This mini car vacuum comes with an array of adjustable nozzle attachments for deep cleaning, including a long flat suction nozzle, wide suction nozzle and a long brush suction nozzle.