BEHOLD! Our new Phoenix tree topper!😍 💝 Fawkes is by far one of the coolest magical creatures in Harry Potter and the colors scarlet and gold are perfect for Christmas! 🧙💥Let's celebrate Christmas with a Harry Potter theme this year, and this is the best way to create the most magical Christmas tree belonging to Muggles by our non-magic hands!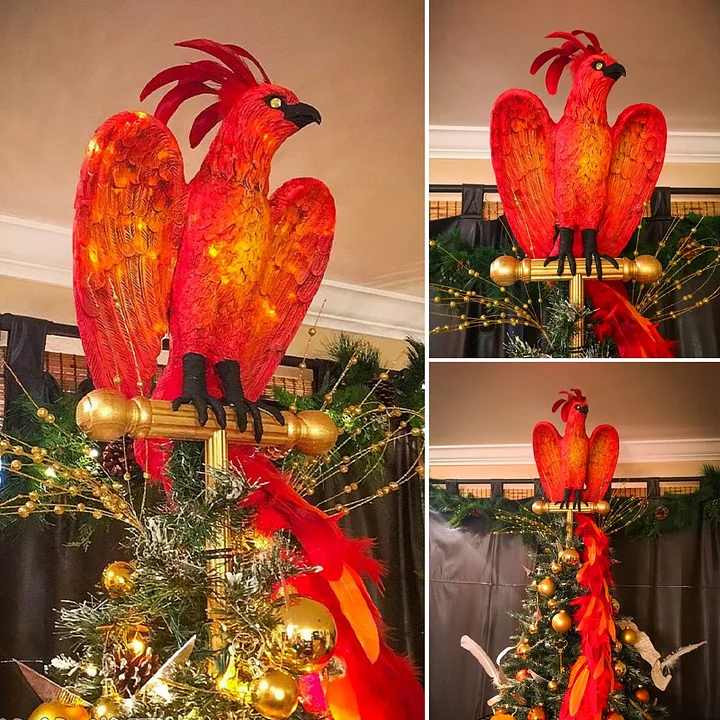 🎄FINE CRAFTSMANSHIP: Our glittered phoenix Christmas tree topper was carefully hand-crafted with attention and love to bring you the highest quality tree topper for your decoration/Christmas tree.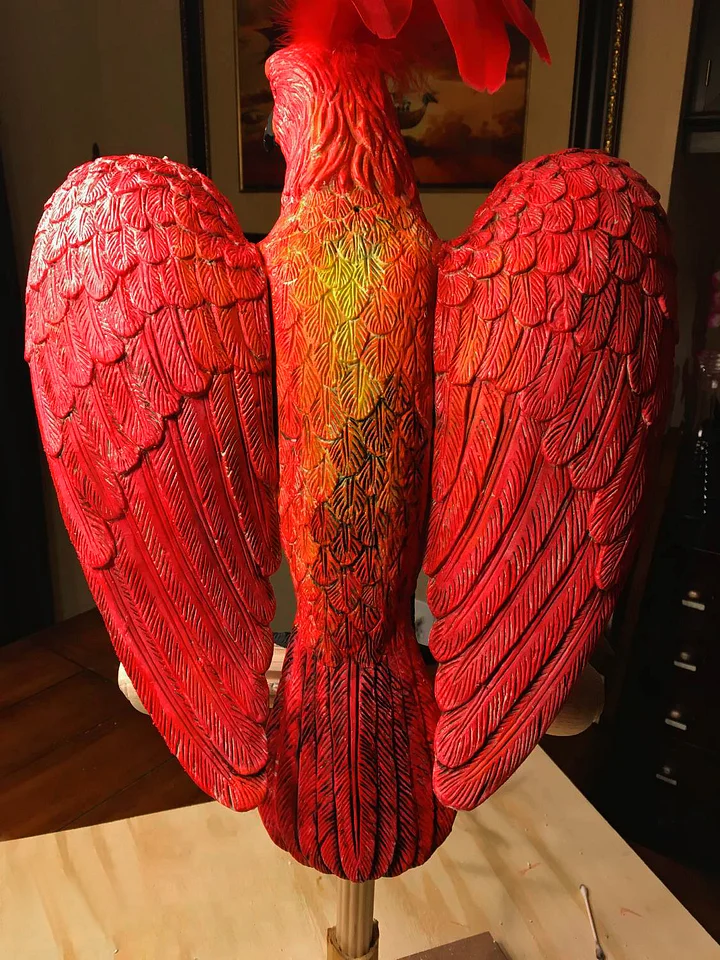 🎄
The unique larger phoenix Fawkes, whose tail extends down the tree like garland and is decorated with red and orange feathers.
It is the most unique and elegant Christmas tree topper, a perfect way to top off your tree. classic and festive design adds some magical style and creative touch to your home decoration during this holiday season.
This tree topper is sure to look charmingly elegant year after year!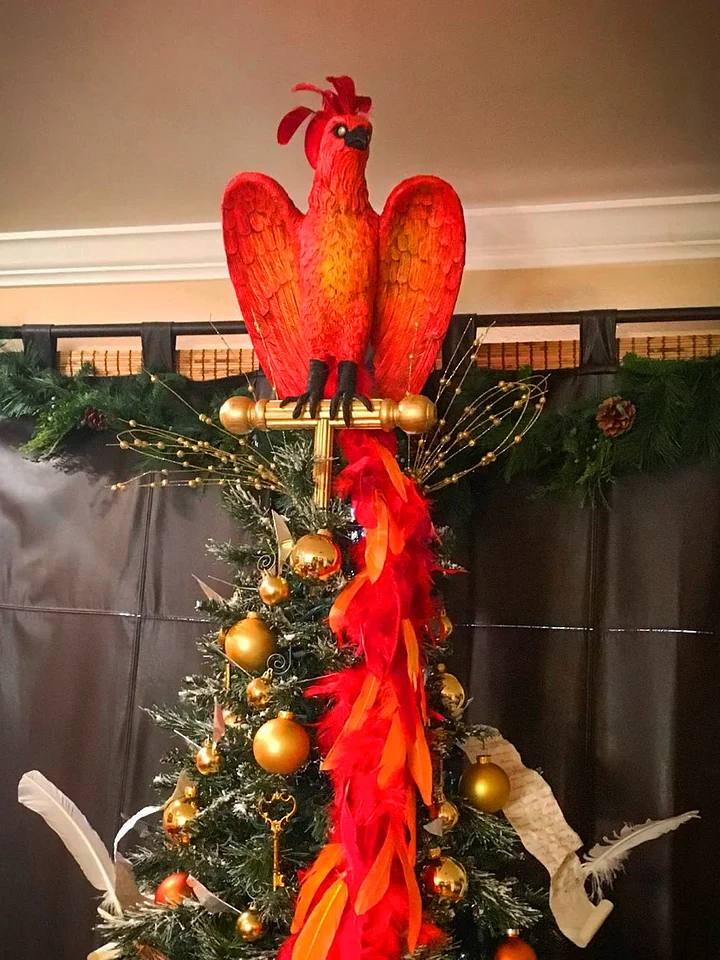 🎄

STABLE&EASY INSTALLATION:
 The phoenix
 tree topper is easy to install on a sturdy branch at the top of your Christmas tree, 
The sturdy base can be fixed to the top of the Christmas tree simply and held upright and hidden in the tree.
 Just adjust the position, plug it in, 
start to enjoy your magic and exciting Hogwarts home Christmas atmosphere.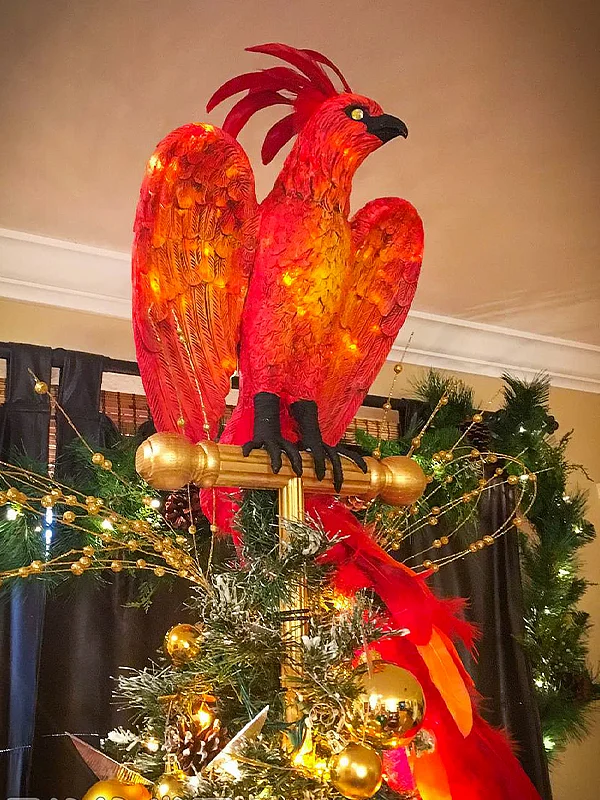 As you can see the lights are very spotty in the phoenix, but it's kind of a neat look, 
almost like pixie dust or flames dancing around on him. The twinkle gives it a more magical effect.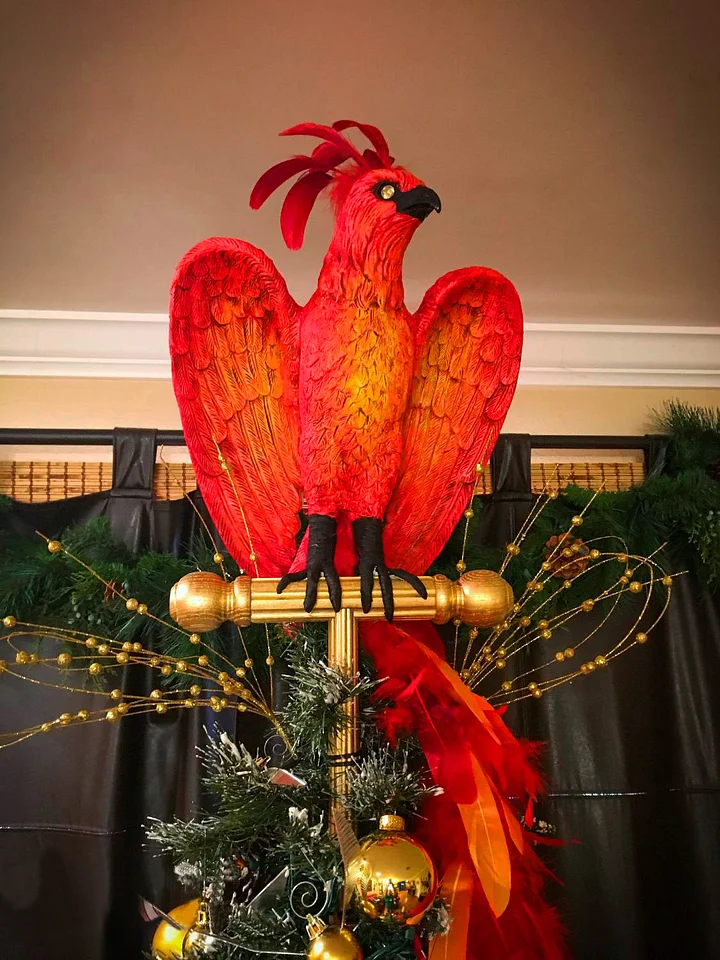 🎄PERFECT GIFT: Perfect decorations for thanksgiving and Christmas holiday decoration. Comes with an exquisite gift package box, handmade – fine craftsmanship, they look simple but are not simple, are the perfect gift to express love to relatives and friends. we only produce the highest quality of the most creative household items, please feel free to contact us with any questions.