Is It Possible to Play Soccer In the House?
The Answer is YES!
Levitating LED Soccer Ball is ideal for kids during this holiday season, and it is suitable for indoor use. This soccer toy features a unique levitating design with a soft edge to keep your kids safe while playing. Its built-up material is safe for your child's feet as well as your home furniture. It also contains LED lights, so your children can have fun with Levitating LED Soccer Ball at night. 
Due to the weather, children who enjoy soccer will be unable to play it outside during this upcoming winter season. As a result, we provide the Levitating LED Soccer Ball, which allows children to enjoy themselves as well as with their friends and family.
It's a great toy for keeping kids away from their electronic devices. Meanwhile, parents and their children could have some quality time together while playing with this soccer toy.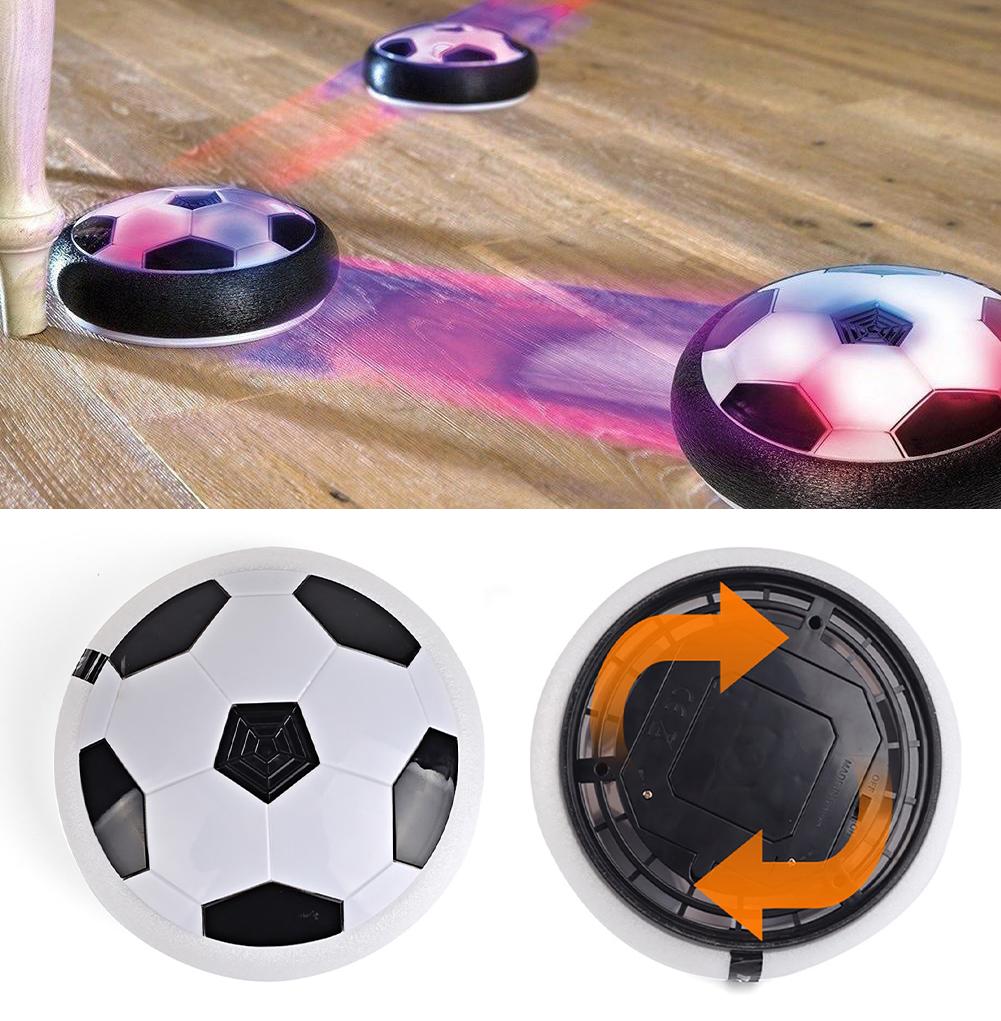 5 Reasons To Purchase Levitating LED Soccer Ball For Your Upcoming Holiday: 
✔️Best Sport's Toy For Indoor
Levitating LED Soccer Ball with the powerful fan float designed allows it to glide across most flat surfaces, suitable for your kids to play around in the house.
✔️ Suitable For Outdoor Playing
This soccer toy may be used both indoors and outdoors, and it will be an excellent toy for family bonding. It could be a great multiplayer sport's activity too.
✔️ Attractive LED Light
This soccer toy has colored LED lights that flash colorful lights in the dark, allowing kids to play soccer games at night. The flashing light makes it more fun for the kids and lets them play a more challenging game in the dark, which will be more exciting and amazing.
✔️ User-Friendly
It's very easy to use, and it'll make you feel like you're playing actual soccer! It can glide across most flat surfaces, such as a hardwood floor, tiles, or carpet. It's a great toy for family interaction, also gives people of different ages to spend a great quality time. 
✔️Safety Design for Your Kids & Home Furnitures
It has a soft edge, is flexible, and safe to be used. It does not injure your foot and won't harm your home's furniture or walls.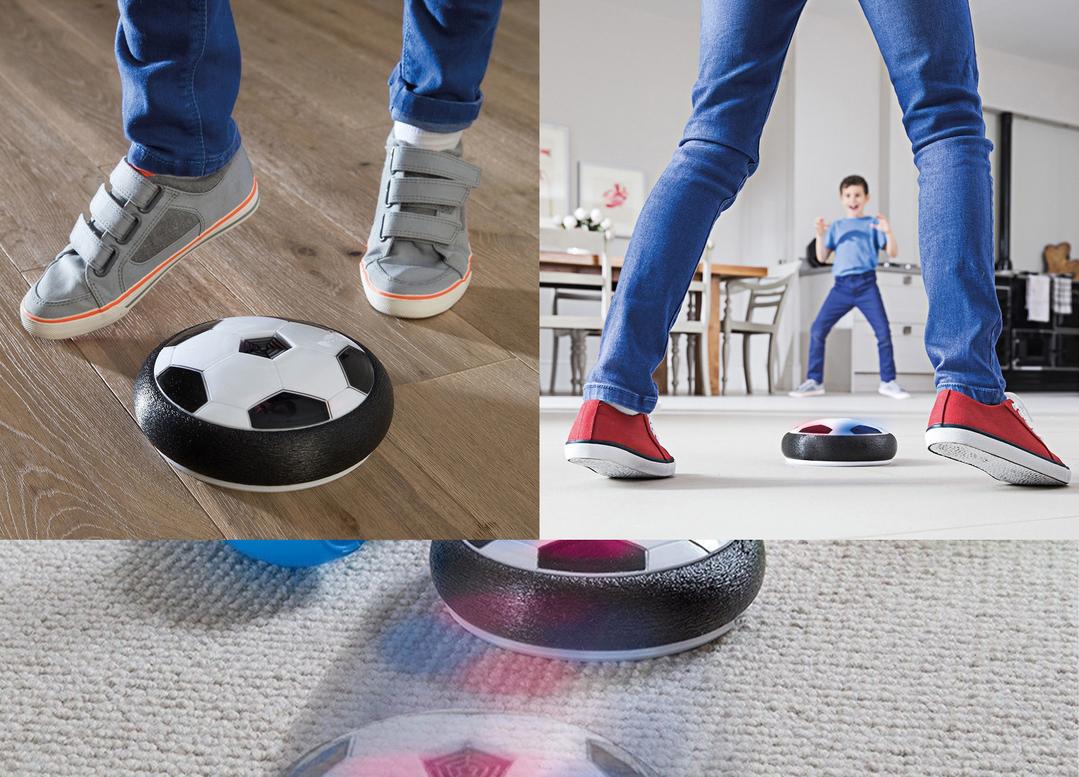 With Levitating LED Soccer Ball, soccer does not have to be a competitive sport all of the time. When it comes to keeping the kids entertained with soccer, there are a variety of games to play with that help them build their skills while also allowing them to have fun.
1x Levitating LED Soccer Ball
1x User Manual