This sissy bar-inspired handmade motorcycle helmet rack/hook was designed Patented by me* and is hand bent and welded from half-inch steel and mounted on a one inch thick piece of waxed walnut measuring 13 by 7 1/4 inches.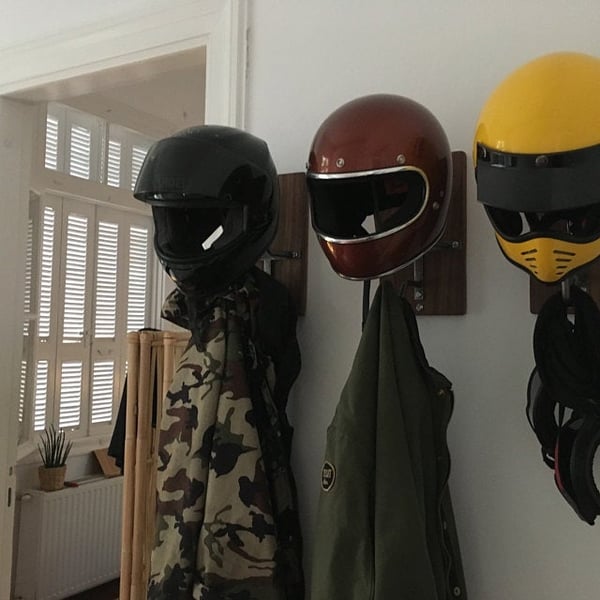 It easily mounts to any wall (make sure to mount into a stud for strength) with the included mounting hardware and can hold any motorcycle helmet.
The wood is always unstained waxed walnut. Wood tone and grain may vary slightly from images. Custom woods and finishes are available upon request.