If you are looking for a unique gift, I offer you an original and unique idea – the jerry can mini-bar 😉


This Gift Set is a one of a kind gift, perfect and suitable for any occasion. Perfect for Father's Day, Groomsmen, Wedding Day, Anniversary Day, Valentine's Day, Birthday, Christmas, as well as for no reason:)
​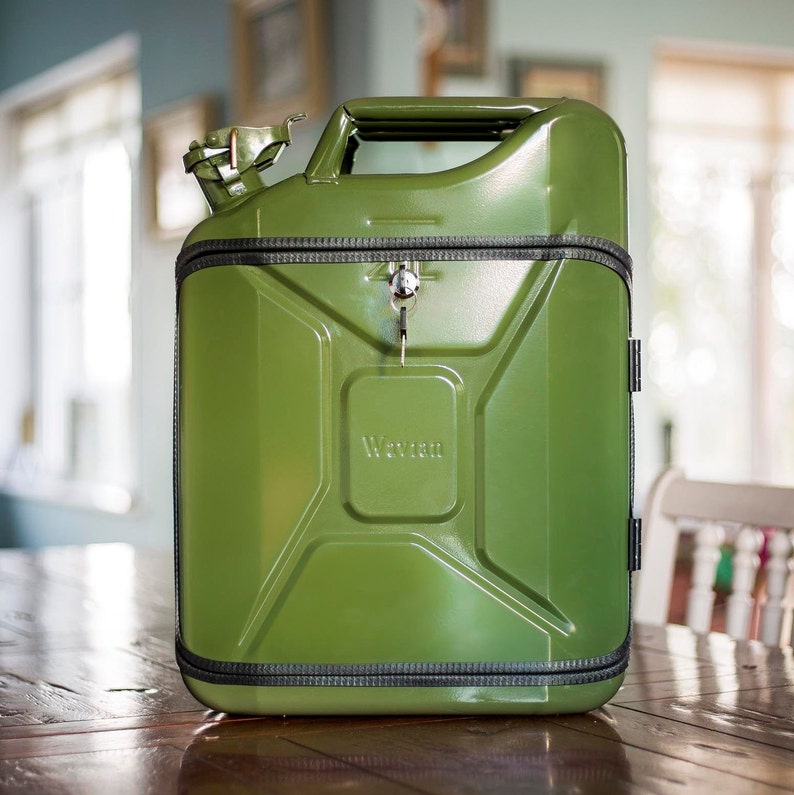 Your Jerry Can Comes With
~ Lock and Key to secure door – 2 keys included
~ Each piece unique with various wood grains
~ Can rack dispenser holds 5 standard size cans of soda.
~ Middle section holds a bottle of your favorite liquor – Jack, Captain Morgan, etc.
Personalized Name Plate/ Gift Message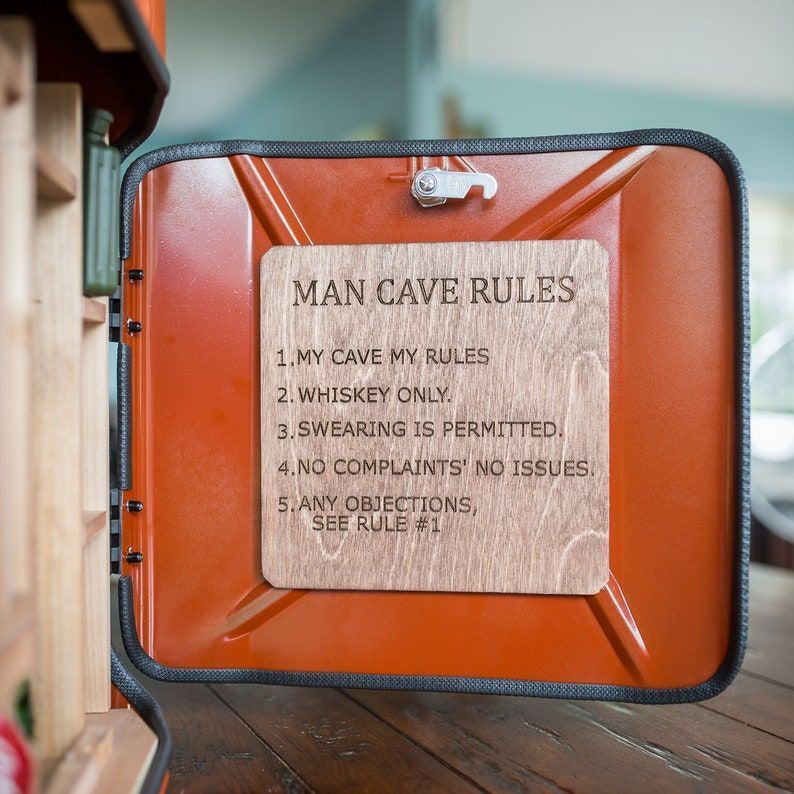 Our designs are laser engraved onto wood and will never fade or come off like stickers.
Custom, Personalized with Name, Quote or Gift Message.
The laser engraved area is 8"x 8" placed on the door.
-How to Order-
Choose the color of your Jerry can.

Place an order!
We take pride in making our orders perfect while providing a fun experience for everyone. Have confidence when ordering with us. We are here to help you with any unique needs. Drafts are available upon request.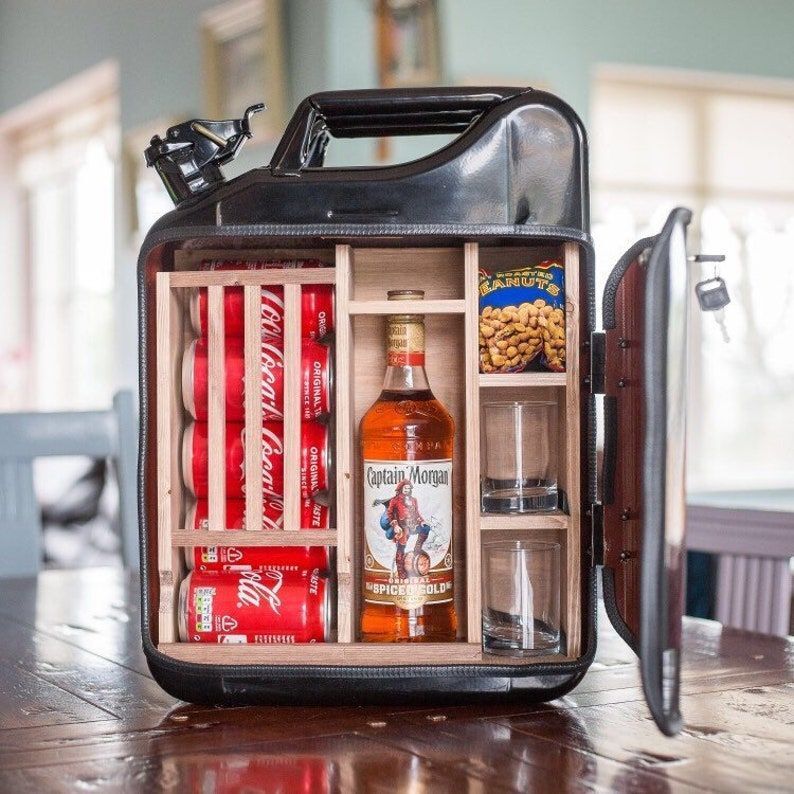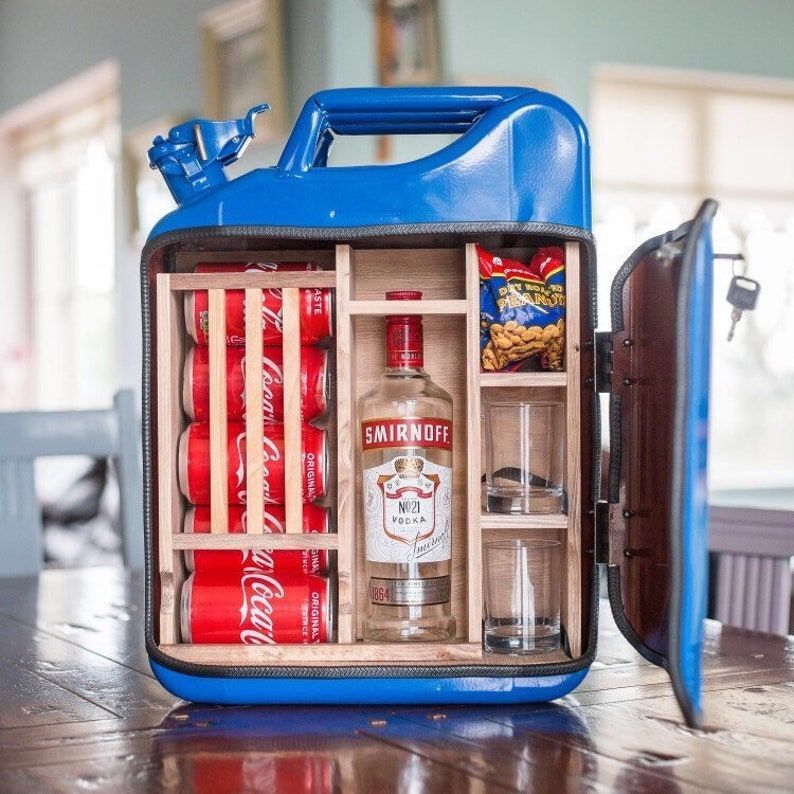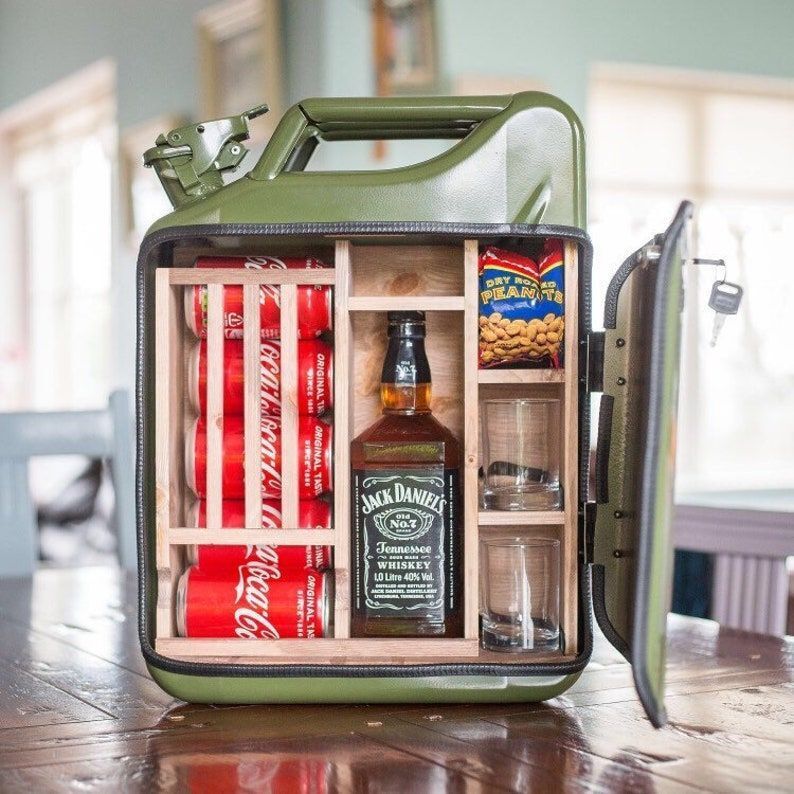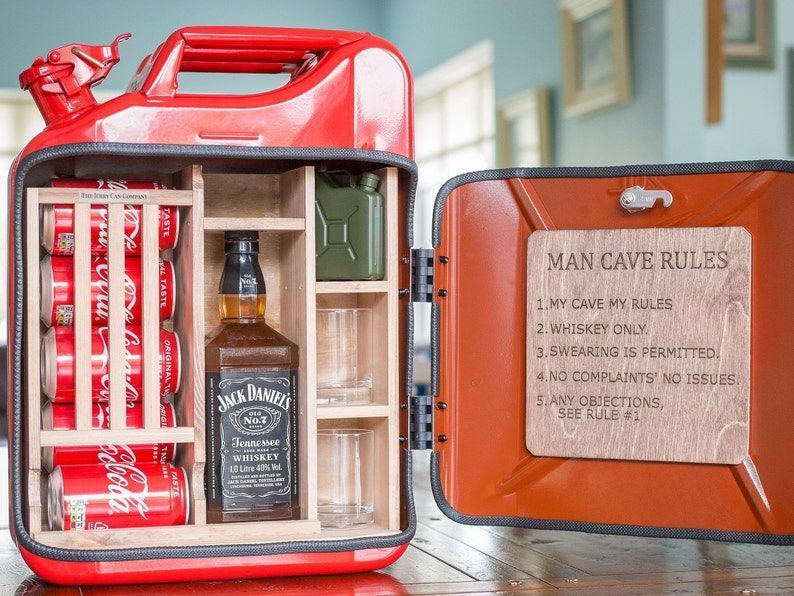 Product Information
Weight: 800g
Size: 220mm x 120mm x 300mm
Food and drink not supplied
**Jerry Cans may have small dents and scratches due to the nature of the product**
Jerry can spouts may vary
The iron My Cave rules need to be customized and are pre-sale products. Shipped on December 20.
No need to wait for iron fire extinguishers and plastic My Cave rules